Jining Anchor Industry Association Visited China Coal Group
Date: 2023-03-16 Tag: China Coal News Anchor Association
On March 16, Wang Guanxiang, president of the anchor industry association of Jining City, and his delegation visited China Coal Group for exchange. Han Yong, general manager of China Coal Group, Guan Chenghui, deputy secretary of the Party Committee of the Group, Su Yan, deputy general manager of informatization of the Group, general manager of Shandong Kuke Big Data Co., Ltd., Chen Kedong, general manager of Shandong Guyuan Film and Television Co., Ltd., Wang Man, deputy president of Jining Industrial Information Business Vocational Training College, and other leaders accompanied the reception.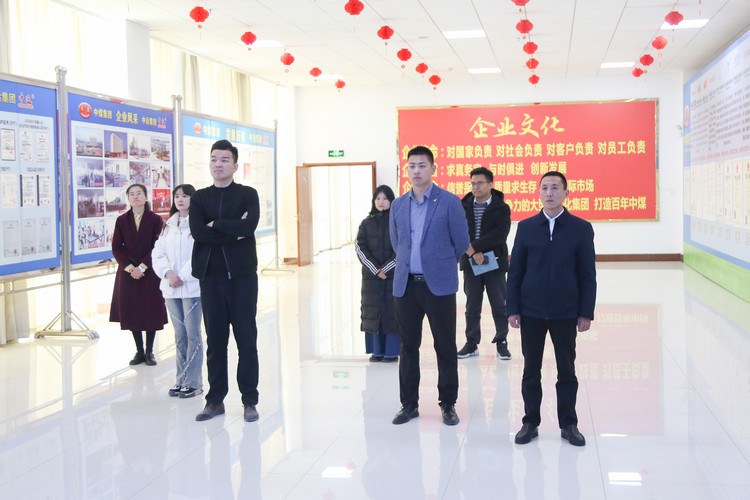 President Wang and his delegation visited China Coal Group's intelligent manufacturing products exhibition hall, intelligent equipment exhibition hall, information promotion center, software technology research and development center, live broadcast operation center, e-commerce companies, cross-border e-commerce companies. During the visit, Secretary Guan introduced in detail the development of our group in science and technology research and development, intelligent equipment manufacturing, e-commerce, cross-border e-commerce, new media operations, talent training and other fields in recent years, Has received unanimous praise from President Wang and his party.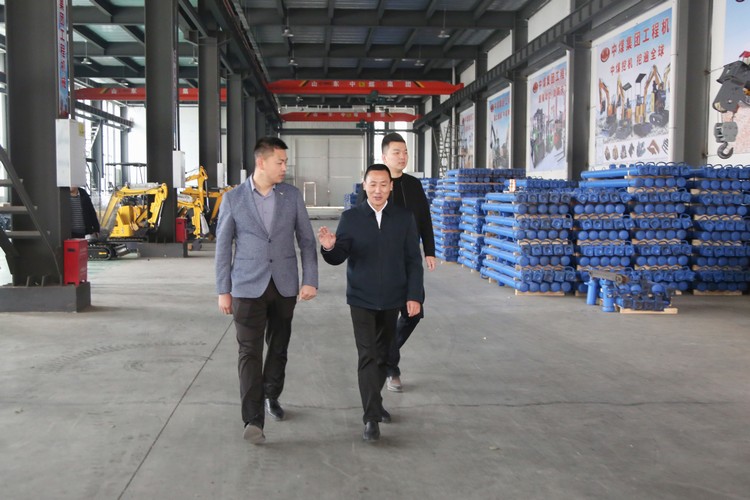 At the symposium, President Han, on behalf of our group, first welcomed President Wang and his delegation to visit China Coal Group, and then introduced the overall situation of our group's new media operation in detail. He said that our group will focus on building a professional live broadcast system integrating live broadcast, exhibition, sales and training, and promote the development of new e-commerce models through short video delivery, 'Live broadcast+enterprise', 'Live broadcast+brand' and other ways, Provide new profit growth points for the high-quality development of our group, thereby helping small and medium-sized enterprises transform their traditional sales model into a live streaming+short video streaming model, stimulating new vitality in market development, and empowering the transformation and upgrading of the machinery manufacturing industry.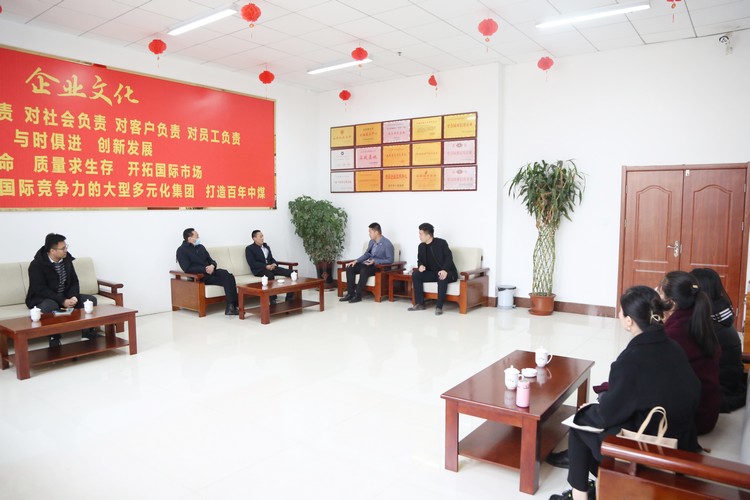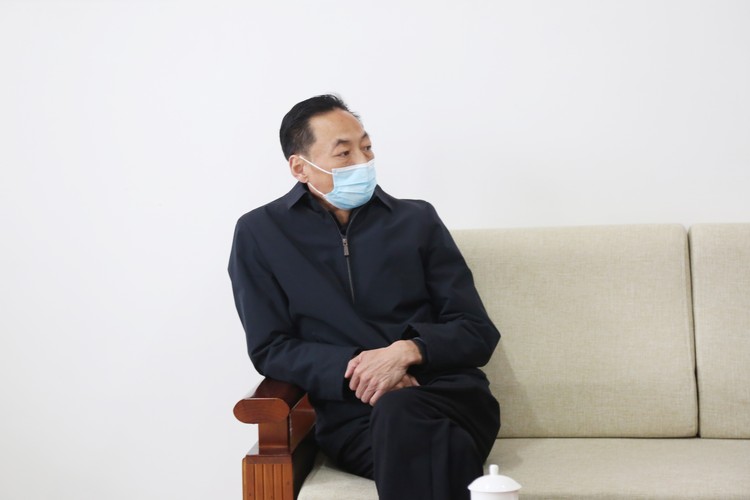 Through on-site visits, discussions and in-depth exchanges, President Wang fully recognized China Coal Group's all-round, diversified and multi field innovation and development achievements, and highly recognized China Coal Group's outstanding achievements in new media operation, live broadcast e-commerce and platform construction. He pointed out that, as the president unit of five industry associations (Jining Enterprise and Entrepreneur Federation, Jining Industrial Internet Association, Jining E-Commerce Association, Jining Cross border E-Commerce Association, and Jining Translator Association), China Coal Group, relying on years of successful experience in e-commerce, combined industry experience with new media operations, and built a relatively complete live broadcast system, Live streaming e-commerce has achieved significant results. Subsequently, the leaders of the two sides conducted in-depth discussions and reached an agreement on the next step of strategic cooperation in the 'Short video+live streaming' platform operation, the live streaming industry ecosystem, and other aspects.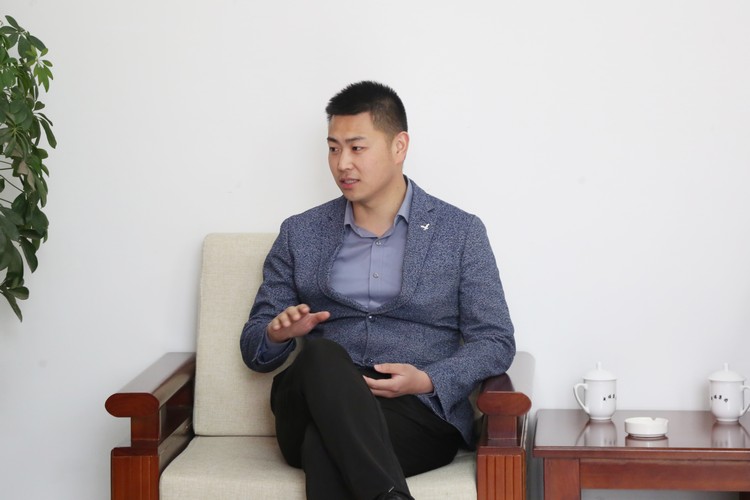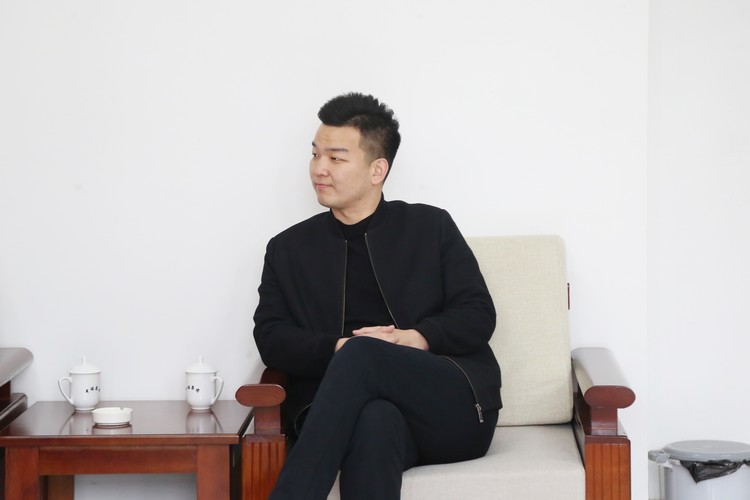 President Han said that he very much welcomed the visit of the leaders of the Jining anchor industry association, and hoped that the two sides would take this negotiation as an opportunity to strengthen communication and collaboration, establish a good strategic cooperation relationship, promote development, better achieve win-win development for both sides, improve the digital transformation of industry and the level of enterprise digital commerce services, and make new and greater contributions to the close integration of the real economy and the digital economy in the city and even the province.